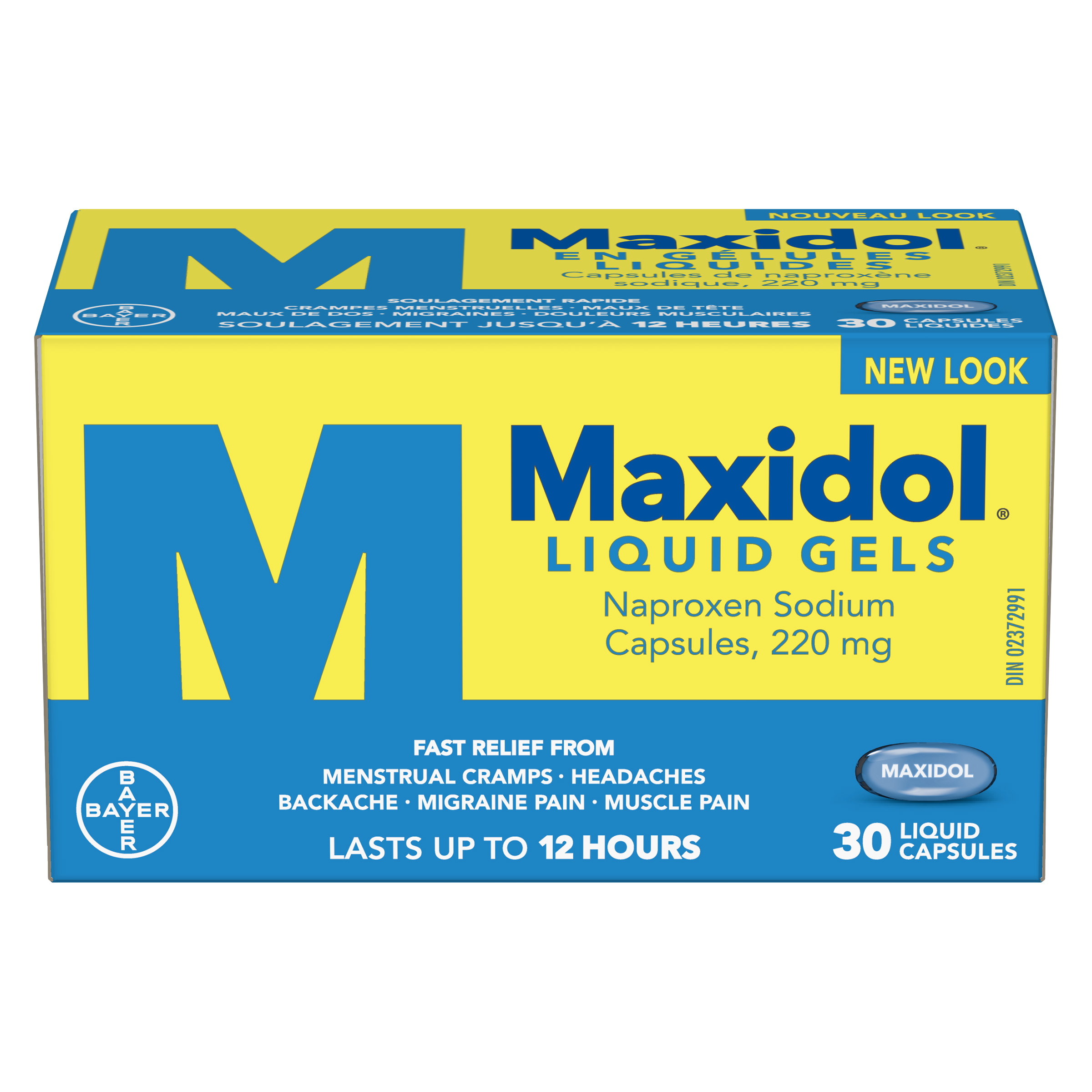 MAXIDOL® LIQUID GELS
Provides fast pain relief from period symptoms such as menstrual cramps, headaches, backache, migraine pain, and muscle pain.
---
Overview
Long work days. Road trips. Your second-cousin Maria's wedding. Twelve hours can be a long time. Power through it with Maxidol® for up to twelve hours of relief for period pain and minor muscle aches.
Product Details:
Fast and effective relief from menstrual cramps that lasts up to 12 hours.
Contains naproxen sodium (pain reliever) that helps tackle headache and cramps for pain relief for up to 12 hours.
Available in easy-to-take liquid filled capsules.
Recommended for both adults and children (12 years to 65).
Take one capsule with a full glass of water every eight to twelve hours; do not take more than two capsules in a 24 hour period.