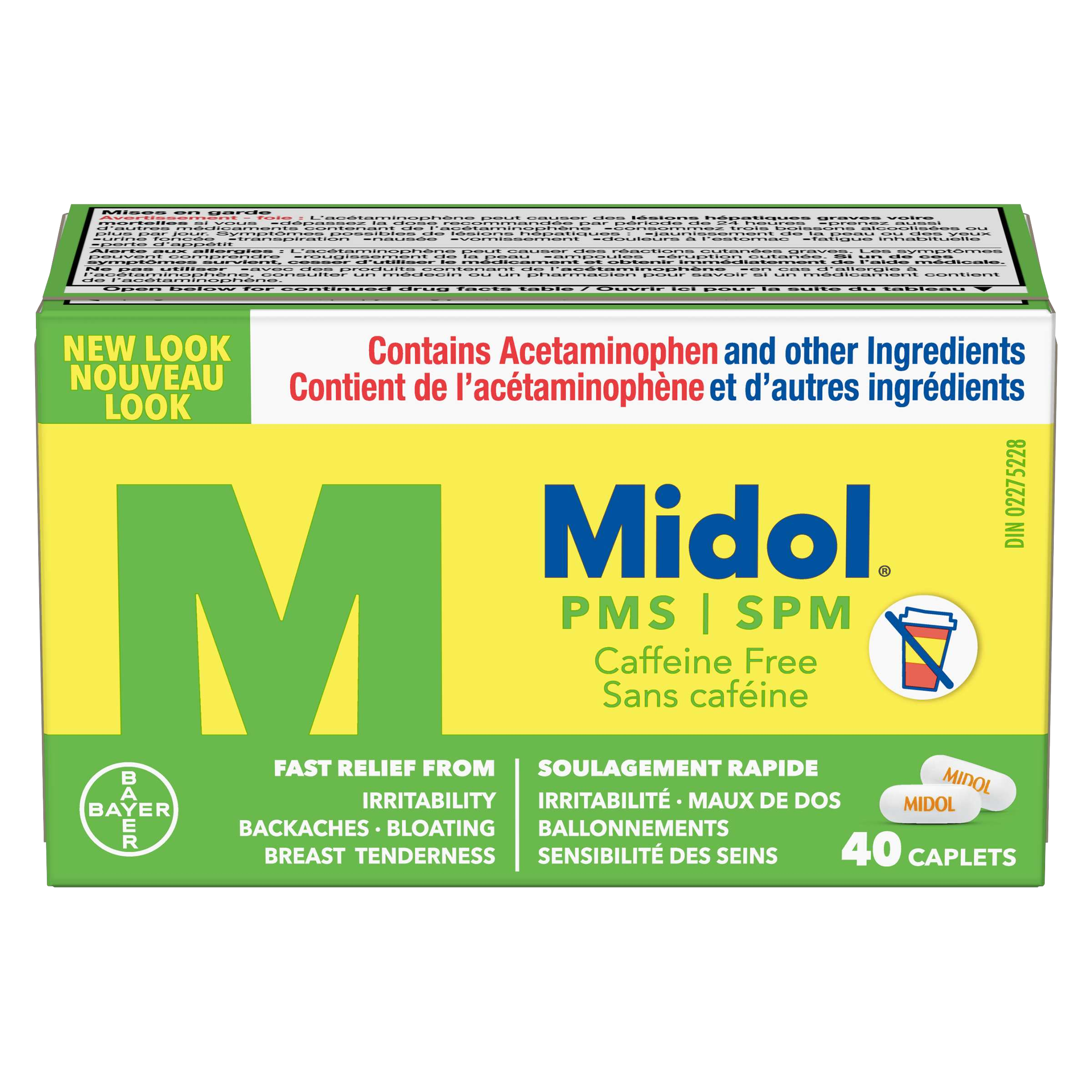 MIDOL® PMS
Provides fast relief of PMS symptoms so you can get back to being you
---
Overview 
Midol® PMS Caffeine-Free delivers fast multi-symptom relief from pre-menstrual symptoms such as irritability, bloating, breast tenderness, cramps, backache, headache, muscle ache, tension and temporary water weight gain.
Product Details: 
Relieves multiple PMS symptoms of irritability, breast tenderness, bloating and cramps.
Contains extra strength acetaminophen (a pain reliever), as well as pamabrom (a diuretic) and pyrilamine maleate (an antihistamine) for pre-menstrual symptom relief — and no caffeine.
Available in easy-to-take caplets.
Recommended for both adults and children 12 years or older.
Take at the first sign of discomfort, usually 4 to 6 days before your period starts.
Take two caplets every four to six hours as necessary; do not take more than eight caplets in 24 hours.